About Aman Impex
Entertaining needs of public is an undertaking, worthies among all, in the corporate business stream. Knowing it well, we have launched business of trading, importing, manufacturing and what not with a small capital investment. We have boomed our business exponentially by handing our customers, quality-accredited line of Non Woven Carry Bag Making Machines, Compostable Carry Bag Machines, Biodegradable Bag Making Machines and many other items.
We have been managing our undertakings with no stain record since the formation of our business in this corporate stream. With heavy concentration on the needs of our customers from small to big backgrounds, our entity has been maintaining smooth of flow of products. The basket of advanced products maintained at our end carries Semi Automatic Blister Packing machine, Biodegradable Bag Making Machines, Compostable Bag Machines, Biodegradable Bag machine, Bio-Degradable Bag Cutting and Sealing Machines, Carry Bag machine, Blown film Plants, ABA Plants, All type Of Machinery Supplier etc.
We prioritize on keeping bunch of products at distance from all possible quality defects. Hence to maintain our quality, we make sure our products are checked at all stages by our team of experts and thereby dispatched singularly after being thoroughly evaluated. We determine quality of our imported and traded products according to norms of sourcing program. Our company as an importer and manufacturer unlocks roadmap to pleasing our targeted customers by meeting requirements of our all best-selling products in the least time amount.
Quality Assurance, Our Vow
We make zero mistakes in completing our production, importing and trading work. We have provided our customers with heavy-duty machines and instruments using which our line of products are checked on safety and quality parameters. Our company has taken huge vow to offer nothing but top quality products. The overall focus of our company is on examining our products because we singularly wants to please our customers by rendering them products that match their requirements in the best of way possible.
Why Us?
Team: Our company is pleased to work with infallible and professional experts who keep us entertained with their ideas and suggestions for enhancing our performance on overall basis.
In team, we have quality checkers, manufacturing professionals and others who do business as per guidelines.
Infrastructure: We are endowed with purpose-built infrastructure that allows us to do our jobs with no mistakes. We have installed our premises with machines and tools that able us to manufacture products such as Carry Bag Making Machine in the faultless manner.
Market Reach: Our corporate entity is having foothold in Vietnam and China, which are our import markets. We have enhanced our reach in several markets for doing business in the best of manner.
We have More than 15 years experience & Technical Team support.
Our Presence In Many state like Kolkata, Patna, Gujrat, Delhi, Hyderabad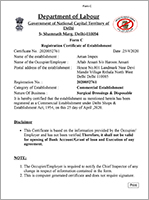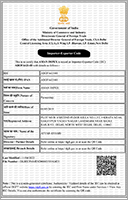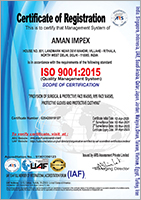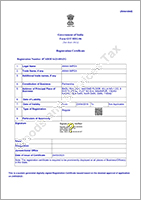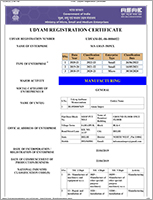 Read More